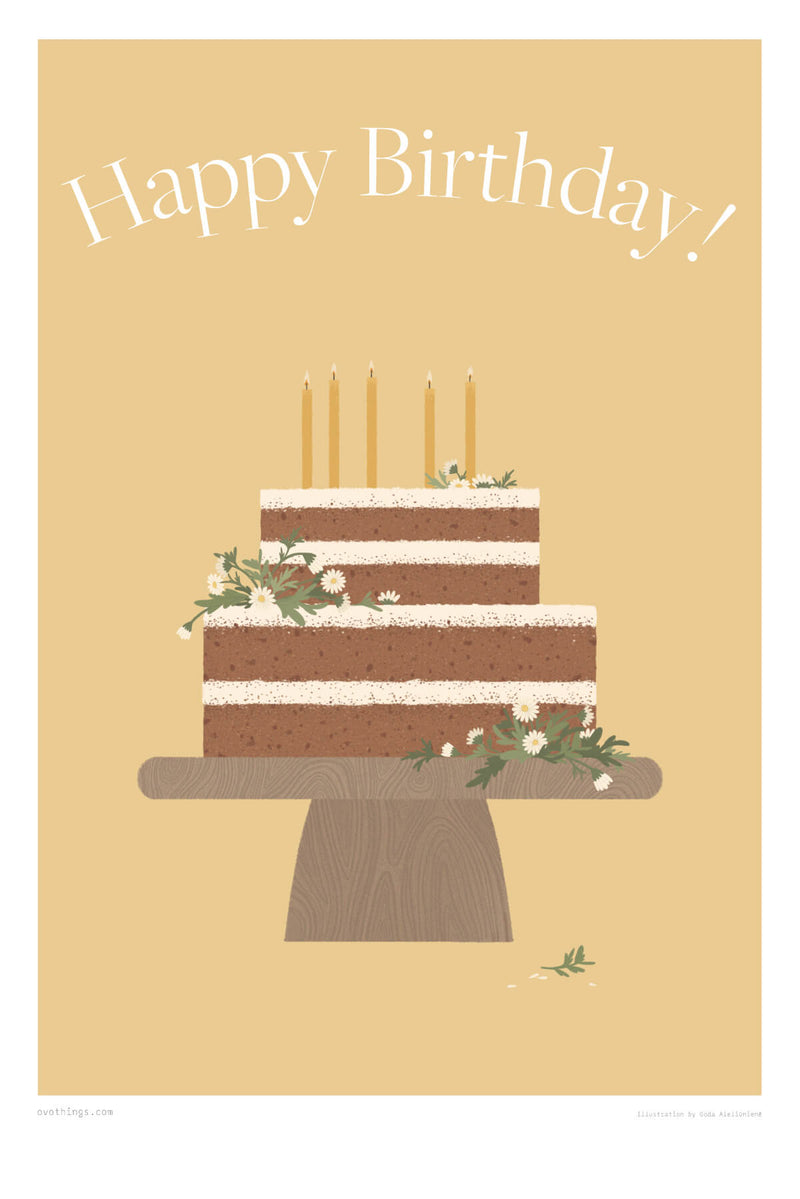 All Things Birthday
Happy Birthday Cake Poster
€29
The Happy Birthday Cake print features a dream birthday cake with candles and little daisies, illustration by Lithuanian artist Goda Aleliūnienė. 

The Happy Birthday poster makes a lovely centerpiece for a birthday party to set a table next to it or gather around or take a picture. A gift, a kid's room decoration, a sweet memory of some legendary birthday - it's just another way to create a story.

Size: 59 cm x 42 cm

Printed on a fine matte paper. Delivered in a cardboard tube. No frames included.