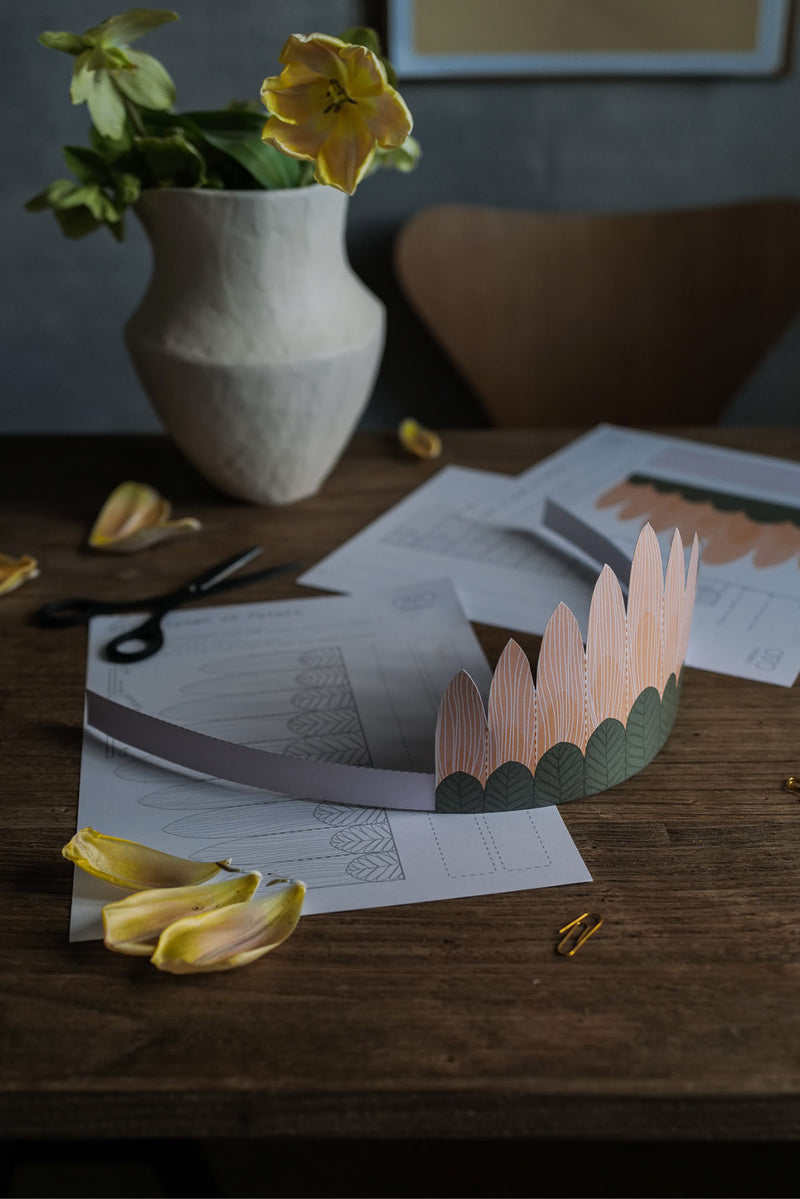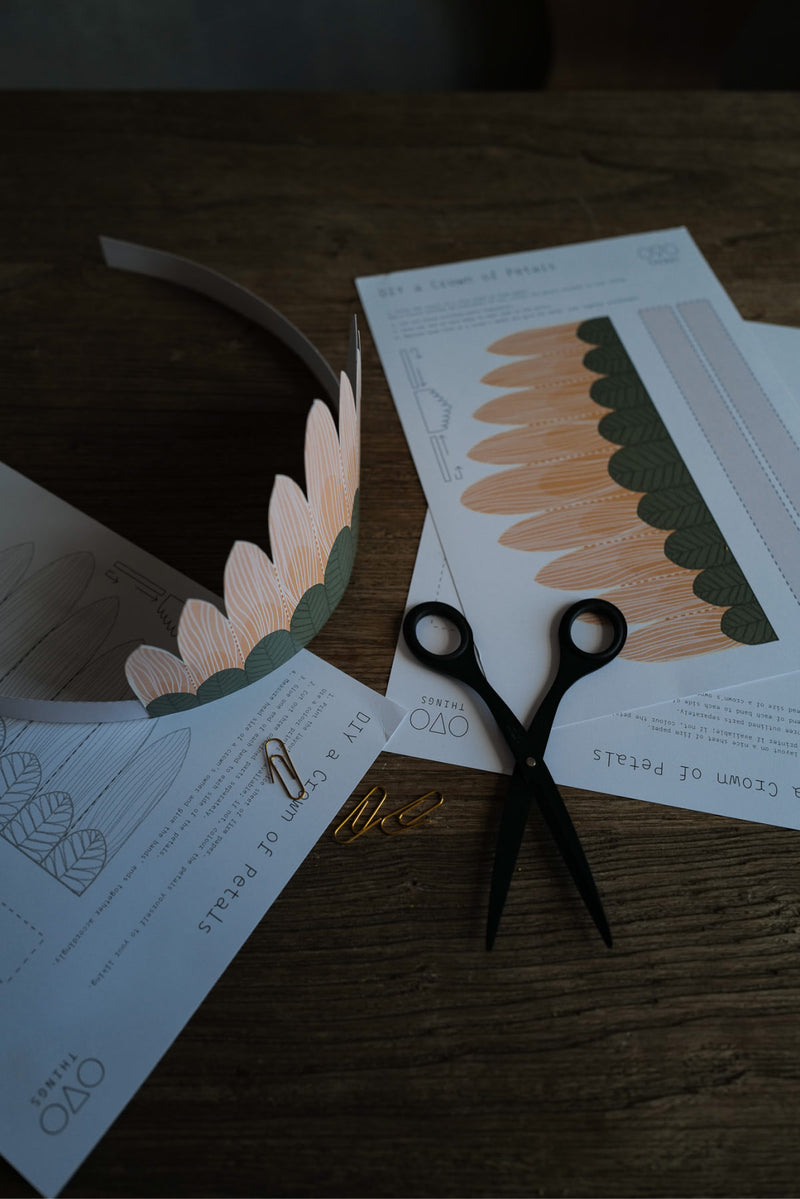 All Things Birthday
Free download DIY Petal Crown
Click here to download the outline file.   
Click here to download the colour file.   
1. Print the layout on a nice sheet of firm paper. Use a colour printer if available; if not, colour the petals yourself to your liking.
2. Cut out three outlined parts separately.
3. Glue one end of each band to each side of the petals.
4. Measure head size of a crown's owner and glue the bands' ends together accordingly.
Invite friends to make more of the crowns and have a petal crowns' party!