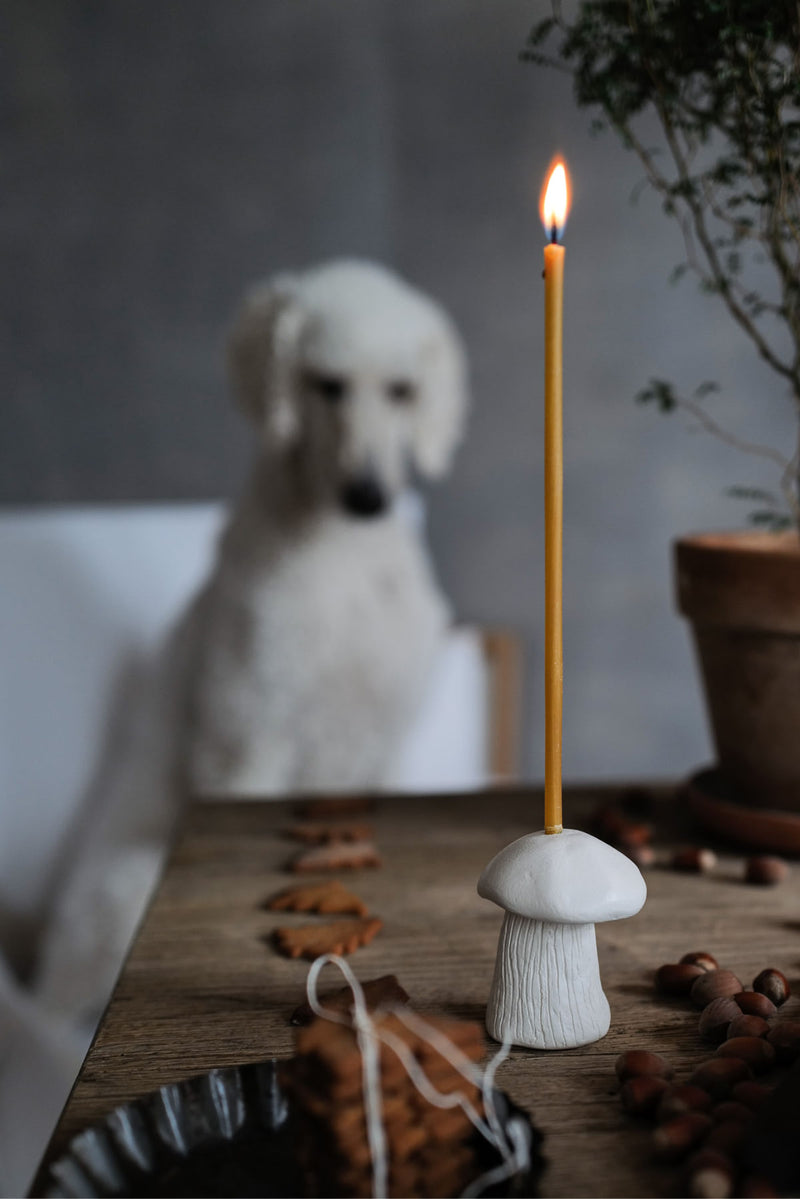 Christmas Gifts
Mushroom Candle Holder Set
€35
The set includes two candle holders in a shape of mushroom. Candle holders are handcrafted by artist Goda Aleliūnienė from air dry modeling clay in a very limited amount as a special item for OVO Things' Christmas Shop. 
The set contains one smaller and one bigger mushroom in size although each has a unique appearance, which is also very naturalistic. A Mushroom Candle Holder makes a super cute gift or a lovely addition to your festive table. 
Fits for thin candles from OVO Things' range - Christmas Candles, Slim Candles or Birthday Candles.